About me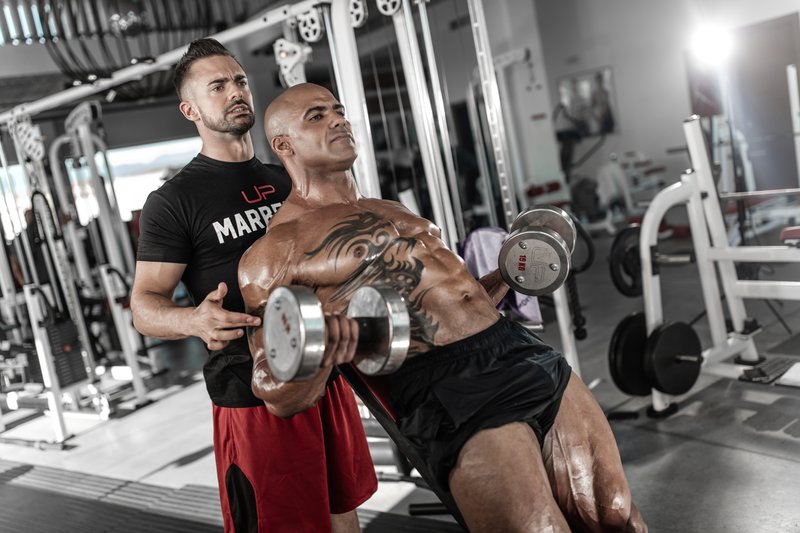 A little more about me, I've been working as a personal trainer and body composition specialist for 10 years now. I spent the majority of my life very over weight. The final time I weighed myself as a teen I was 118kg, over a period of about 1 year I got that down to 69kg and then began trying to regain my health. I struggle with my own weight day to day, I was not blessed with the genetics of an athlete, the aesthetics of a fitness model nor the muscle building ability of a body builder. But all of this has made me a better coach and has given me first hand experience at tackling problems head on and finding a way through them. I fell in love with fitness and learned how quickly it can change every aspect of your life and relationships. I dedicated all of my time to qualifying in damn near everything, reading as much as I could and trying to be the best at what I do.
Experience over tens of thousands of hours of 1:1 personal training has taught me that its not the qualifications you have on a piece of paper. It's the real life experience with clients from all walks of life, no book or course can teach you how to deal with the emotions, highs, lows and obstacles in life, fitness and dieting. I'd like to think after a decade and cementing myself as a leader in real world body composition coaching I have the years, wisdom and experience to get the best out of you.
I've been lucky enough to work with and learn from some the best in the world. Currently based at Ultimate Performance Marbella working with arguably the world's number one personal trainer Nick Mitchell. I have been privileged to have learned a lot from him and in turn some of the biggest and brightest names in the industry. The legendary strength coach Charles Poliquin and educators like Phil Learney to name just a few.
My Qualifications
Level 3 Personal Trainer

Level 4 Sports and remedial Massage Therapist

Poliquin PICP Level 1 & 2 strength coach

Poliquin Bipoint Practitioner

Certified Precision Nutrition coach

Level 1 & 2 KTA Advanced kettle bell instructor

Certified TRX suspension training instructor

Level 1 & 2 Advanced Boxercise instructor

VIPR Certified

Level 1 & 2 Power plate instructor

Vibe indoor cycle instructor

Certified Gravity Pilates instructor
My specialist area is female fat loss but as you can see from the transformation page I work with every day people of all shapes, sizes, sex and ages. Whether you want to lose or gain weight, or just stay in shape, working out either in a one to one personal training session or with a virtual coach will help you gain the results you've landed on this site looking for.
As a personal trainer who has specialised in in the fairer sex for many years, I understand the needs of women and how to safely and sustainably drop fat and improve every aspect of your body and mind. I collated 10 years of data to create the 6fit program which "took the internet by storm" - (Eva George, Author of Size HH) in 2016. I now have an amazing online community of beautiful women from all over the world who have changed their lives and share support, motivation and inspiration with each other every day inside my female only forum.
An
online personal trainer
should always help you achieve your fitness goals and objectives, I'm here to do that. Just use your computer, web cam, and an internet connection to get connected with me and have a 24/7 coach on hand to help get you results virtually anywhere in the world.
I look forward to working with you.
Elliott